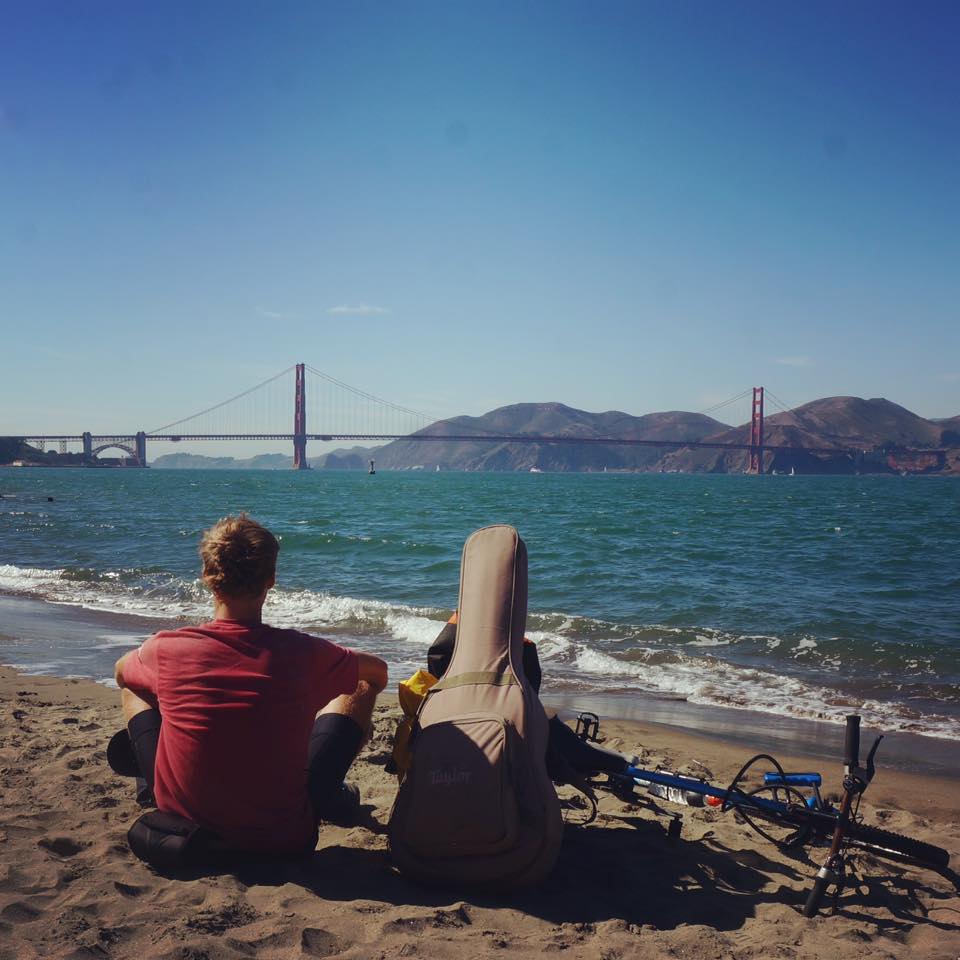 Well friends, after bicycling over 4,300 km this summer from my family home in the Yukon, playing music in bars, coffee shops, restaurants, community halls, houses, parks, beaches, wilderness lodges and state parks, I have sold out all the CD's I've brought with me and have decided to end my journey and grassroots tour this year in San Francisco, California. 
Riding the length of Vancouver island, the 101 through Washington and Oregon and the some of the Highway 1 north of here helped me realize in greater depth how special the west coast really is, and inso I want to wait until the rest of Highway 1 south of me in Big Sur is fixed in the coming seasons before touring down to San Diego and beyond. 
It's hard to describe in a few words what this tour has meant to me.. Two years ago I began with a canoe journey in the heart of Peel River Watershed in northern Yukon, one of the largest pieces of untouched wildernesses left in North America. I paddled the Wind River with my friend David, 600 km north to Fort Macpherson, Northwest Territories above the Arctic Circle, before riding my dad's old mountain bike from the 80's (that I used to ride on the back of as a baby) south down a 700 km of dirt road from Inuvik to Dawson City. 
In the time since then, I have recorded two albums and taken ole blue Bessie over 6000+ km south through my hometown of Whitehorse down the length of the Yukon, British Columbia, and now most of the West Coast of the US. The experiences, landscapes, flora and fauna, people, towns, and communities I have met, traveled with and through, have enriched me beyond what one post can do justice.. but I hope to pour the gratitude I feel into new music and eventually attempt a book or two. 
While this chapter may be coming to a close, the journey is far from over.. I eventually will return and hope to take that old mountain bike all the way to the tip of South America. 
For everyone who has encouraged, helped, and inspired me to live my dream, I could never thank you enough.. You are the salt of the earth and I hope that I will be able to pay it forward in my own way in the years to come. 
Peace and love, 
- T 
#bicycletouring #lifeisanadventure