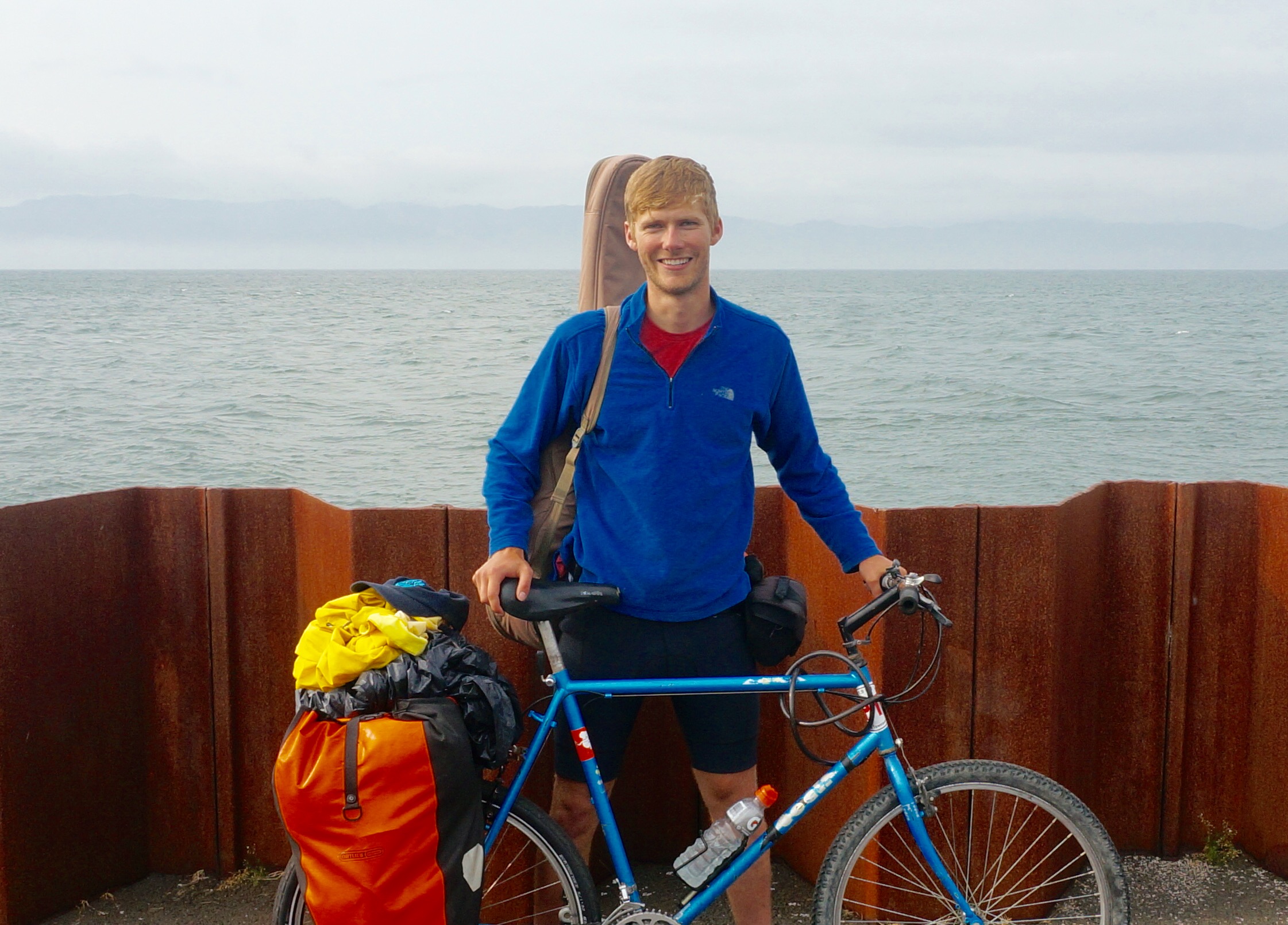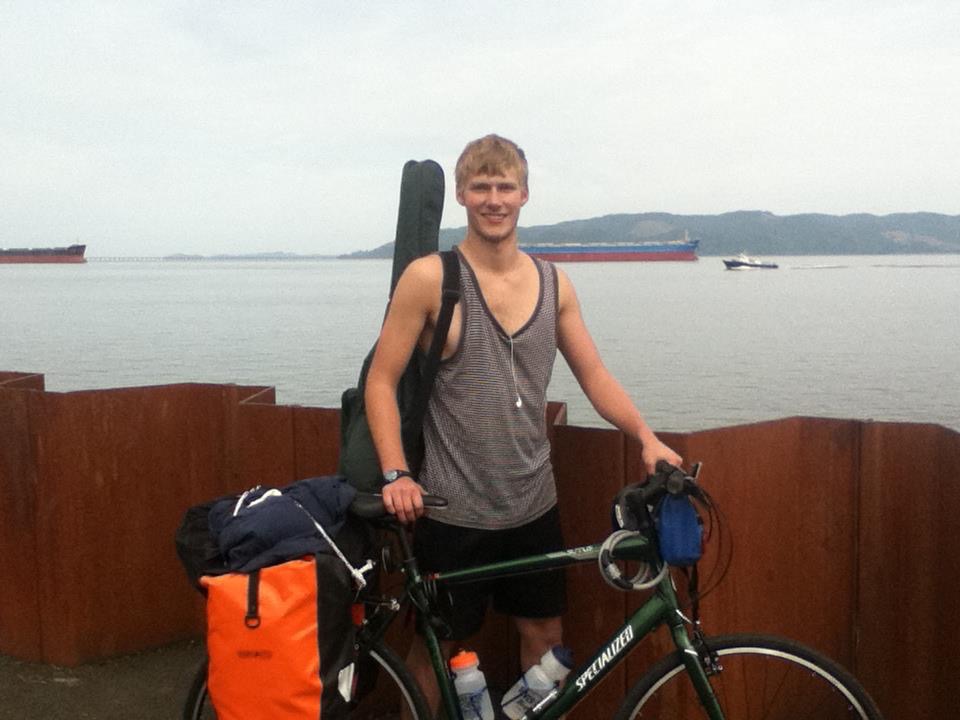 On May 19th, 2012 I started my first ever bicycle tour in Astoria, Oregon and over the course of two summers went across North America to Portland, Maine busking in towns along the way to fund my journey.  
10,000+ km of biking, 4000+ km of canoeing, 2 albums, and a little over 5 years later, I have come full circle back to that fateful day to the same place, now bicycling the length of North America over the last few summers from Inuvik in the Arctic Circle to San Diego on a grassroots album tour.  
Hard to describe the feelings of coming back to the beginning, thinking of the many miles, stories, storms, friends, and songs that have come in to my life since that day, but if I was to sum it up into one word.. it would be gratitude.